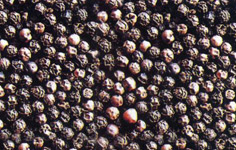 NICEDAY
PEPER RANGE
MG1 (Malabar Garbled Grade 1), MUG ( Malabar Ungarbled) TGEB (Thalassery Garbled
Super Extra Bold) Nice Day's Superior grade Extra bold
Nice Day's Distinction:
Our pepper is steam washed to reduce bacteria content and sorted using the latest technology to guarantee even size to our customers. We also provide ETO treatment as per our customers requirement. We also offer our in house developed superior grade pepper.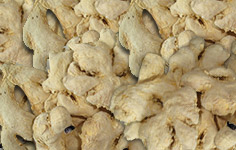 NICEDAY
DRIED GINGER
Sulphur free ginger, Cochin Ginger Rough washed Unbleached (NUGC) Special , Cochin Ginger Rough Washed Unbleached (NUGC) Good.
Nice Day's Distinction:
We provide a brand of ginger that is completely ginger free.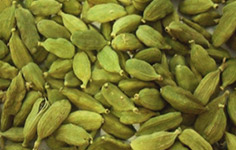 NICEDAY
CARDAMON RANGE
'Alleppy Green Extra Bold'(AGEB) , 'Alleppy Green Bold' (AGB) and 'Alleppy Green Superior' (AGS)
Nice Day's Distinction:
After harvesting the product from our plantations, we utilize our superior drying technology to ensure that the natural aroma of cardamom is preserved. .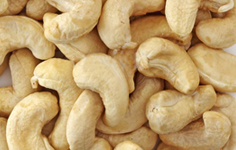 NICEDAY
CASHEW
Cashew nuts are actually the kidney-shaped seeds that adhere to the bottom of the cashew apple, the fruit of the cashew tree. Cashews are always sold shelled because the interior of the shells contains a caustic resin, known as cashew balm, which must be carefully removed before the nuts are fit for consumption.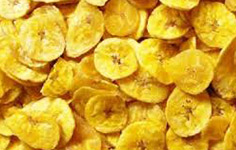 BANANA CHIPS
Freshly cut Kerala Banana touched with a hint of salt and fried in light oil. The ultimate Kerala Snack. Any time, any age, anywhere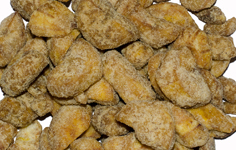 JAGERY CHIPS
Chunks of raw banana dipped in molten jiggery (unrefined sugar) flavored with a touch of fiery ginger. Crisply fried in minimal amounts of palm oil, these chips have a tangy sweetness that will have you reaching for more.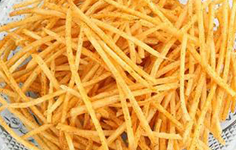 TAPIOCA STICK
Crunchy sticks of Tapioca fried in a light vegetable oil and flavored with a minimum of salt and spices for that unique south Indian flavor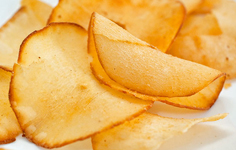 TAPICOA CHIPS
Selected tapioca chunks are sliced to a precise thickness and steeped in a distinctive blend of spices. Carefully fried in light oil, the chips are crunchy and crisp just the right snack for any occasion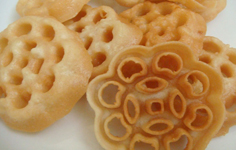 ACHAPPAM
The famous rose cookies of kerala. Light rice powder shells crumble and melt on your tongue. A delightful flavor that awakens your tastebuds bringing back memories of warm winds and the rustle of coconut fronds.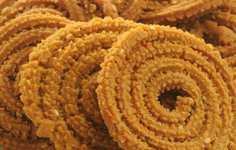 MURUKKU
Tight rounds of rice powder and black gram flavored with hand ground spices that fill your senses with the bright zest of South India. Deep fried in a minimum of palm oil, eat this crispy delicious snack anytime.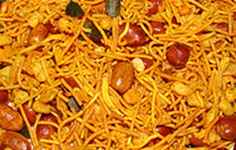 MIXTURE
Mixture is possibly one of the most popular evening snack recipe in India. There are many variations to the classic mixture recipe with different ingredients that can be added. This recipe is how we make Mixture at home and it has all the usual ingredients and a couple of our own additions. It guarantees authentic taste and freshness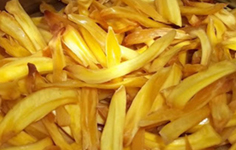 JACKFRUIT CHIPS
Jackfruit Chips is one of the famous snack foods in South India, made by deep frying half-ripe flesh of the jackfruit. This is a very tasty, crispy and healthy snack food, which can be stored in air-tight containers for a long time.